FDI, an access control, intercom and IoT expert, rolls out its activities across three key sectors:
Access control and intercom end products
Hand-on support for bespoke projects, from designing electronic circuits through to producing access management solutions
IoT products via the Yokis brand.
The company has been a subsidiary of Urmet France since 2000 (Urmet Italy Group) and has been exporting its products across 35 countries around the globe since 2004.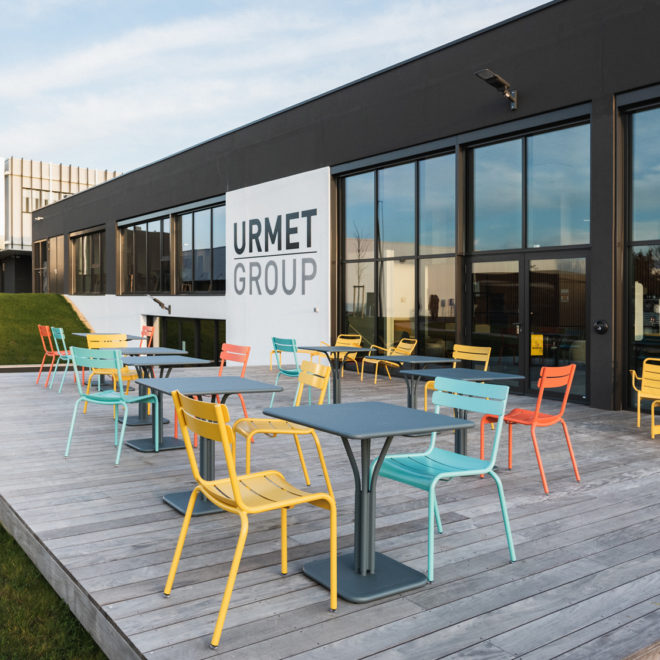 Markets
Thanks to its expertise in access control and intercom solutions, FDI proposes single-site systems and networked multi-site integrated systems for hubs; residential, collective (small-scale, medium-scale and large-scale collective) as well as for the tertiary sector in France and abroad.
Industrial and human resources
FDI is located in Cholet in the Maine-et-Loire department (49) in France where it boasts a design and manufacturing facility covering 7,900 m² with 4,000 m² dedicated to production and storage. Every year, FDI installs and brazes over 100 million components from 3,000 different references on average using its exclusive industrial equipment:
3 latest-generation SMC (Surface Mounted Components) lines from MYCRONIC (6 installation machines);
3 DEK screen printing machines with automatic soldering paste thickness inspection;
3 energy-efficient 13-zone ERSA melting furnaces;
1 2D AOI machine;
1 traditional wave solder machine with automatic frame circuit;
2 ERSA selective wave solder machines equipped with two single-wave nitrogen solder pots;
2 CNC milling machines for machining and engraving plastics, aluminium and brass;
2 YAG (Rofin Basel) laser marking machines;
1 FAI inspector machine (automatic optical inspection of components by image comparison)
1 RINCO ultrasonic welding machine.
FDI totals over 150 employees, including 70 engineers in its design office.
FDI's human and industrial resources ensure it can design and produce bespoke and catalogue access control, intercom and IoT solutions.
Products: electronic equipment for access control, intercom and home-automation systems
FDI designs, develops and produces access control, intercom and home automation systems:
Access controllers
Readers and keypads
Door entry panels
Keys
Hall notice boards
Home automation: FDI-designed and -manufactured electronic modules, commercialized under the YOKIS brand
Bespoke solutions: electronic design and manufacture of access management systems
As FDI prioritizes customer satisfaction, it masters every phase of its projects throughout the product lifecycle: from product development through industrializing to manufacturing.
FDI offers you tailored support for your projects, from design through to completion: manufacturing the electronic equipment, manufacturing the electronic circuits, etc. FDI can also customize its catalogue products or provide you with bespoke developments in line with your specifications.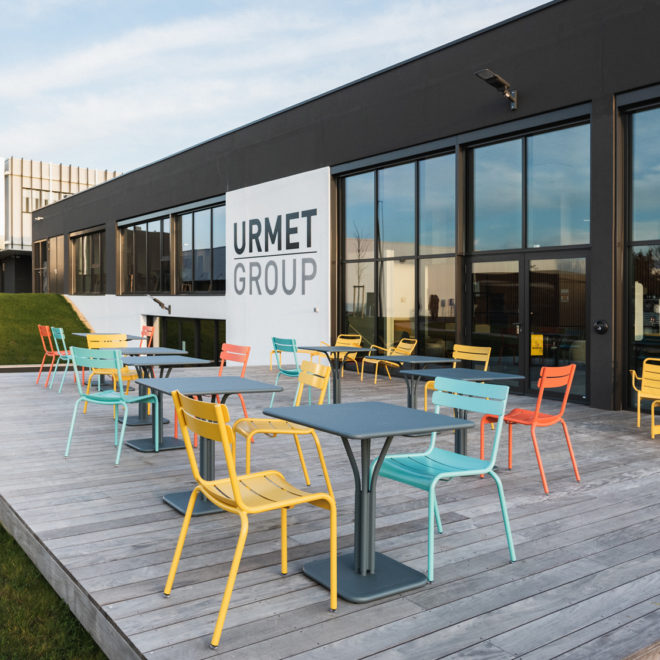 Employer brand
Here, at FDI, we're convinced that the success of each project hinges on our employees' professional fulfilment. As such, our vision is driven by values of caring, conviviality and flexibility in the workplace, which are expressed through our raison d'être: Friendly Development & Innovation:
Friendly: ensuring we created close bonds with our customers, suppliers, partners and employees
Development: taking technological progress into account and promoting employee growth
Innovation: imagining and creating tomorrow's access control and intercom products.
1989 – FDI MATELEC created
FDI MATELEC, creator and manufacturer of access control products since 1989, masters every phase of its projects from design through to production.
2000 – FDI MATELEC becomes part of the URMET Group
FDI bought by the Urmet Group, a manufacturer and leader on the intercom, access control solution, home automation and video surveillance market.
2004 – FDI MATELEC activities internationalized
FDI has been exporting its products across the globe since 2004 (Australia, Belgium, Spain, UK, etc.)
2014 – YOKIS brand bought
In 2014, FDI diversified its activities by buying YOKIS, a French manufacturer of micro-modules for lighting, dimming and roller shutters with over 20 years' experience.
2021 – FDI MATELEC moved to Cholet
After several months of work, FD moved into its new headquarters in the Cormier industrial park in Cholet, Maine-et-Loire department, France.
2021 – FDI MATELEC Management team reorganized
Pascal PERRIN was appointed Head of the Residential Division for the Urmet Group in France and FDI MATELEC Managing Director along with David RABIER and Hervé GAZEAU who are now in charge of Operational Management.
2022 – FDI MATELEC becomes FDI
FDI MATELEC becomes FDI and highlights its mission: Friendly Development & Innovation, promoted through the redesign of its graphic charter and its logo. FDI's website is revamped in 2022.