FDI: manufacturer of electronic equipment for access control systems and intercom
FDI, creator and manufacturer of access control, intercom and IoT products since 1989, is now a recognized expert in systems including:
RFID
Radio Frequency Identification
NFC
Near Field Communication
Saas
Software as a Service
ACaas software
Access Control as a Service
Tailored support
Its expertise in these technologies and its industrial capacity enable FDI to work on specific access control, intercom, proximity reading and IoT projects throughout the product lifecycle, from design to production. As such, FDI specializes in:
Drawing up special specifications
Research and development focusing on your specifications or jointly-defined specifications
Creation and design of your electronic products
Industrializing and producing EMS, electronic assemblies and sub-assemblies
Customer service and technical support dedicated to your project
FDI offers you tailored support for your projects, from design through to completion: manufacturing the electronic equipment, manufacturing the electronic circuits, etc. FDI can also customize its catalogue products or provide you with bespoke developments in line with your specifications.
FDI's know-how and optimal standards of quality ensure it is the partner of choice for system integrators.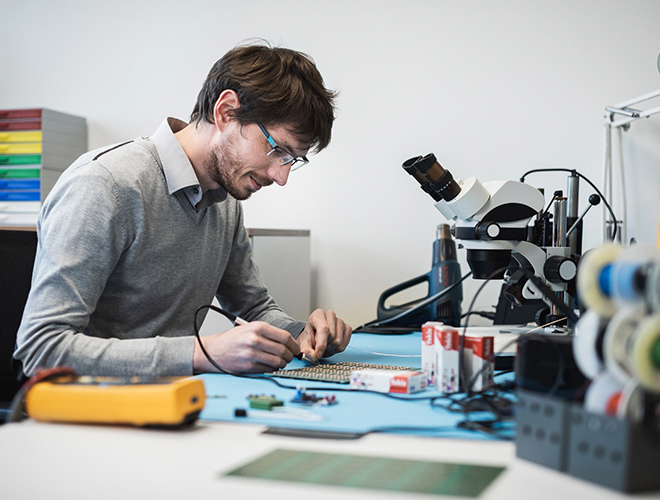 Drawing up specifications
FDI teams can accompany you in drawing up electronic manufacturing specifications in line with your needs. If your specifications already exist, FDI can follow your specifications after carrying out a feasibility study for the project.
Research and Development
FDI's R&D department is agile and tailors its working methods to customer needs and ensures ongoing interaction throughout the project. The design office is split into 4 sectors:
Hardware
FDI hardware and embedded electronics engineers are specialized in designing electronic circuits.
Embedded software
FDI software engineers develop software embedded in electronic circuits.
Web & mobile software
FDI developers create systems: cloud, back-end, web and mobile apps as well as PC apps.
Innovation unit
FDI's innovation unit comprises PhD holders, PhD students and engineers who carry out technological and competitive watch, reverse engineering, and test and assess technological solutions. The innovation unit provides an innovative perspective on FDI projects and commercialization of state-of-the-art electronic materials for access control management and intercom.
Creation and design of electronic material and circuits
Electronic component sourcing
Our teams source different types of electronic components to satisfy all manufacturing needs. The key product categories are as follows: active components, electronic PCB (Printed Circuit Board), OLED, TFT display, membrane keyboard, passive components, RFID components.
We also seek equivalents so as to have a dual procurement source. Our teams carry out sustainability analyses and choose suppliers carefully to ensure your project will be completed.
Prototyping and design
FDI can take charge of the entire electronic product development phase thanks to its network of local and international partners. As such, FDI can propose a variety of design-related processes such as monitoring rollout and tooling production (injection moulds, etc.) as well as fast 3D prototyping for your special projects.
Testing and validating
FDI performs functional checks of its products as it has its own specifically-dedicated test benches and tests are carried out in-house. FDI also uses X-ray screening and its in-house developed dedicated testing software LABVIEW to test its products.
To ensure performance and optimal levels of reliability, a team of 9 specialized technicians is dedicated to validating new products as well as major upgrades. Each element must pass comprehensive functional test plants to validate they work correctly and are perfectly reliable for commercialization purposes (controller, software, etc.).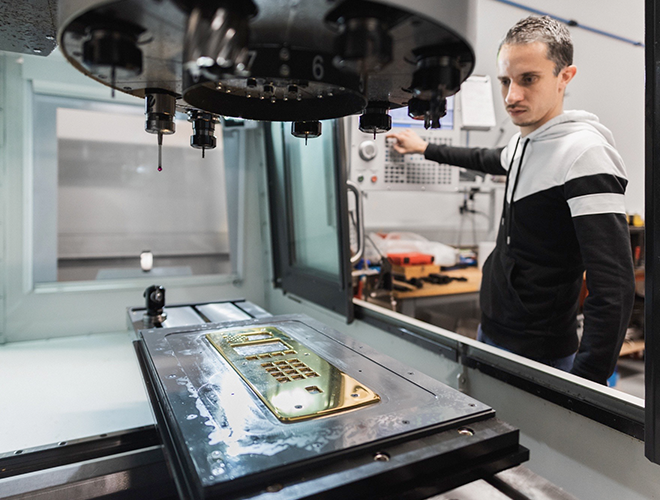 Industrializing and producing EMS
FDI teams help you choose electronic components so that you may create together a product that will meet functional and in situ test requirements.
Our aim: to accompany our customers through their electronic design project and provide them with the best possible quality performance.
FDI advises you from the moment your product is defined and is able to tailor your plans to industrial processes, to draw up specifications for product qualification and to support you pursuant to standards applicable to your product and based on its use and its technologies.
Each product is reviewed by our mechanical design office between the industrialization and production phases.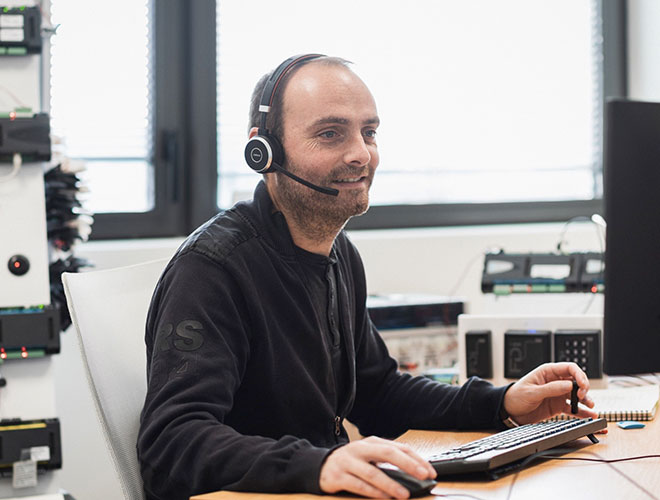 Technical support
You have access to customer support tailored to all your needs:
Sustainability: hardware & software obsolescence management
Repairs: long-term storage of components, after-sales service
Logistics: stock management based on estimates and firm orders
Industrial and human resources
FDI is located in Cholet in the Maine-et-Loire department (49) in France where it boasts a design and manufacturing facility covering 7,900 m² with 4,000 m² dedicated to production and storage. Every year, FDI installs and brazes over 100 million components from 3,000 different references using its exclusive equipment:
3 latest-generation SMC (Surface Mounted Components) lines from MYCRONIC (6 installation machines);
3 DEK screen printing machines with automatic soldering paste thickness inspection;
3 energy-efficient 13-zone ERSA melting furnaces;
1 2D AOI machine;
1 traditional wave solder machine with automatic frame circuit;
2 ERSA selective wave solder machines equipped with two single-wave nitrogen solder pots;
2 CNC milling machines for machining and engraving plastics, aluminium and brass;
2 YAG (Rofin Basel) laser marking machines;
1 FAI inspector machine (automatic optical inspection of components by image comparison)
1 RINCO ultrasonic welding machine.
FDI chooses latest-generation equipment to offer you 4.0 manufacturing tools. FDI teams are also able to carry out manual soldering based on electronic circuit and component needs.
FDI totals over 150 employees, including 70 engineers in its design office.
FDI's human and industrial resources ensure it can design and produce bespoke and catalogue access control, intercom and IoT solutions.