Friendly & Committed
For several years, FDI has been committed to an organizational, industrial and competitive approach with a growing consideration of its customers and their requirements, always in compliance with the regulatory framework imposed by the laws and markets in force. To achieve this, FDI focuses on 4 areas of commitment:
Economic commitments
Promote local suppliers.
Rationalize purchases and expenses: packaging, container rotation, flow optimization, energy savings, etc.
Environmental commitments
Limit the impact of our activities on our immediate environment.
To develop FDI products while limiting their overall impact on the environment.
Social commitments
To conduct a dynamic and responsible employment policy.
Preserve the health, safety and well-being of our employees.
Promote the training of young people and the development of internal skills.
Societal commitments
Respect and promote ethics in the workplace and get FDI partners to adhere to this approach.
Listen to and take into account the issues of FDI stakeholders.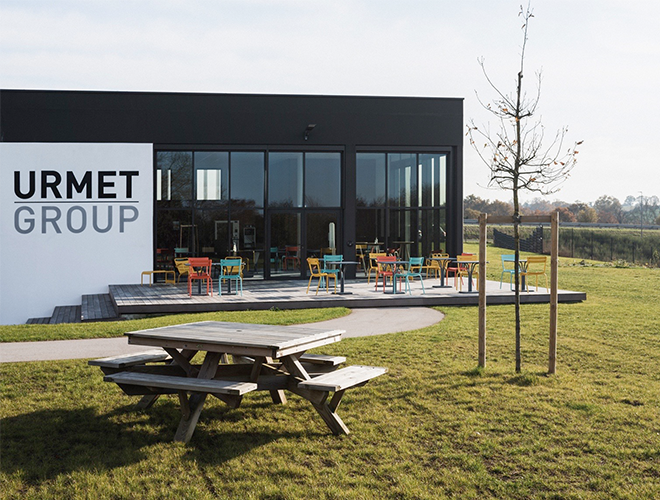 FDI sensitive to its impact on the environment
FDI is concerned about the impact of its activities on its immediate environment and has decided to:
Install common sorting garbage cans and limit office garbage cans,
Initiate the sorting of waste electrical and electronic equipment (WEEE): FDI is a founding member of the WEEE pro recycling network,
Review the share of thermal vehicles in the vehicle fleet,
Install charging stations for electric vehicles,
Reuse packaging for the packaging of its products,
Limit energy consumption,
Opt for eco-pasture and welcome several sheep from the association Les Moutons de l'Ouest – Eco-Pâturage,
Install beehives,
Installing a green roof for its new premises in Cholet (49).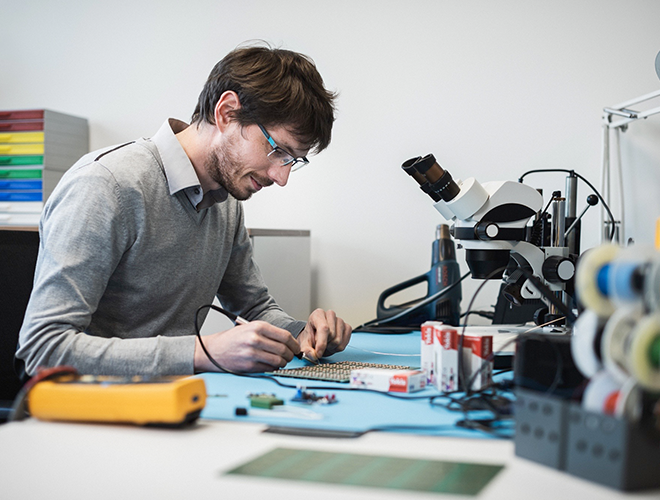 A responsible employment policy
FDI has chosen to pursue a dynamic and responsible employment policy and to:
Be a player in your recruitment,
To increase its capacity to integrate young people in contracted internships,
Train work-study students by meeting the quota of 5% of the workforce,
Develop partnerships with schools,
Promote inclusion by integrating disabled workers into our teams every month for 3 days.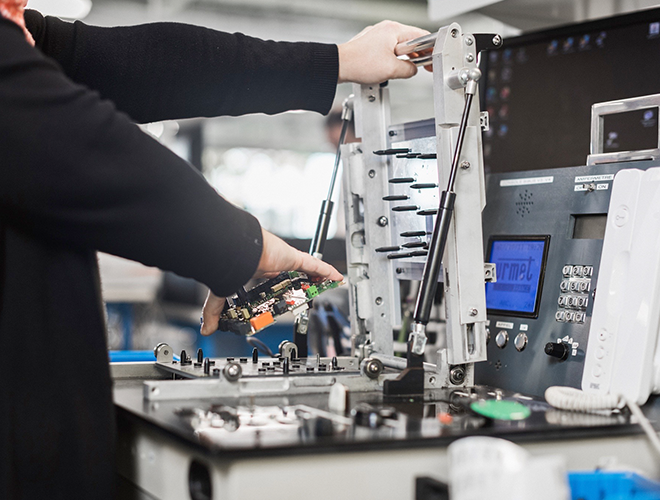 Support for professional integration and local partnerships
In addition to its environmental commitments, and convinced of the social impact of companies, FDI has also set up several partnerships with local associations to help people with disabilities find employment.
FDI supports the professional integration of these employees by entrusting them with various missions and production operations that represent nearly 100,000 euros of turnover per year, such as
The cutting and cutting to length of sheaths and wires,
Personalization and pad printing of finished products,
Manual welding of components,
Complete assembly of finished products,
Packaging and labeling.
With ESAT – APF LE CORMIER CHOLET, FDI welcomes 3 workers 3 days a month on site within its assembly islands to carry out screwing, gluing and packaging operations of its products.
ADAPEI 49 – EA AVRILLE – Avrillé (49) | For over 15 years
The Association départementale d'amis et parents d'enfants inadaptés (departmental association of friends and parents of maladjusted children) welcomes and accompanies disabled people in the fields of education, care, training, adapted work and accommodation. It also aims to defend the rights and interests of people with disabilities, their families and their relatives.
ADAPEI 49 – EA CHOLET, ODEA – Cholet (49) | For over 15 years
The Adapted Company of Cholet employs 43 disabled workers. Its activities are centered on 5 major sectors of activity: a central kitchen, in partnership with RESTORIA, electrical wiring for industry, construction, pad printing for advertising and industrial objects, preparation of orders for industrial carpentry and door and window frames, the provision of a team with a technical supervisor in a company in Cholet.
ESAT – APF LE CORMIER – Cholet (49) | For over 15 years
The objective of the ESAT – APF Le CORMIER is to give access to a social and professional life to people who are temporarily or permanently unable to work in the ordinary production sector or in an adapted company.
ESATCO VENDEE – Les Herbiers (85) | Since 2017
As a player in the social and solidarity economy, ESATCO Vendée's mission is to build positive and lasting relationships between partner companies and disabled workers with high quality skills and know-how.
APAHRC – ESAT ARC-EN-CIEL – Cholet (49) | Since 2014
Located in the cities of Cholet and Beaupréau, the APAHRC provides a balance between promotional actions, by developing the autonomy and citizenship of the disabled adult, and protective actions, by developing his or her fulfillment and quality of life.
ESAT ARC EN CIEL is a medico-social establishment that offers several activities in the form of subcontracting or services (on site or in companies).
Create a favorable, secure and privileged work environment
In addition, FDI protects the health, safety and well-being of its employees and is committed to:
To be a good listener, to be benevolent and to engage in dialogue in order to create a climate conducive to work,
Meet our safety training obligations,
Define an integration program for new employees and make them aware of this when they are hired by giving them a welcome booklet,
To offer mutual insurance and provident coverage for all,
To offer a privileged working environment: bright, pleasant and functional premises, convivial spaces, outdoor space (petanque court, picnic table, etc.),
Reconcile professional and private life by offering an advantageous distribution of working hours,
Organize moments of conviviality to encourage exchanges and team cohesion.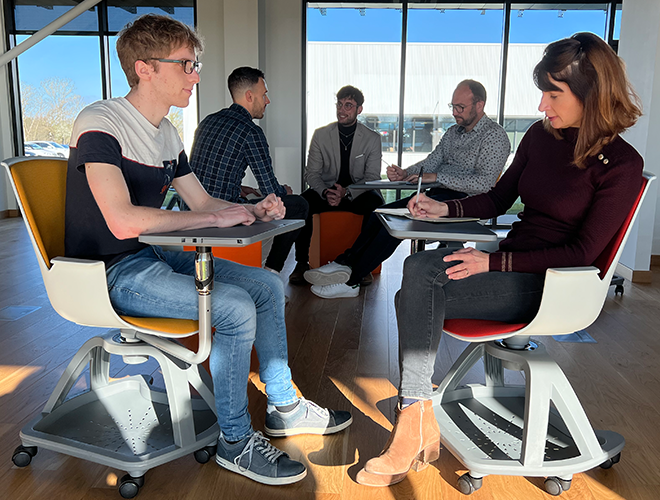 Promote, enhance and develop skills
Finally, FDI promotes the training of young people and the development of internal skills through the training of our employees and the implementation of annual and professional interviews.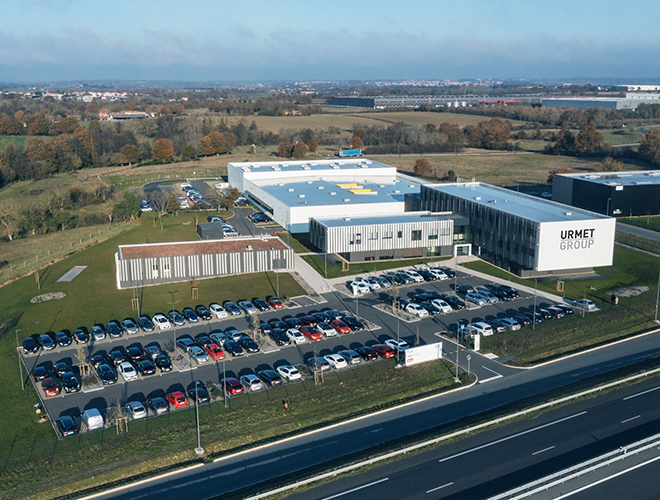 Societal commitments
In addition to its economic and environmental commitments, FDI also wishes to make a social commitment by focusing on three major areas.
First, by choosing to pursue a dynamic and responsible employment policy. To this end, FDI has decided:
To be an active participant in the recruitment process,
To increase its capacity to integrate young people in contracted internships,
To train work-study students by meeting the quota of 5% of the workforce.
Certifications
FDI is ISO 9001 and ISO 14001 certified.
FDI products with the Vigik label
FDI belongs to the group of professionals who initiated the Vigik label. FDI products are Vigik approved and the door stations comply with the law on accessibility for the disabled.
The Vigik system allows professionals to access the common areas of buildings. These professionals are generally operators or service providers such as: La Poste, Enedis, GRDF, the press, elevator companies, plumbers, electricians, cleaning companies…
Thus, Vigik allows the building manager to manage and control the access of these operators and service providers without regulating the access of residents.
FDI awarded the French Fab label
In addition, in 2021 FDI joined the French Fab label. It is a community of industrialists made in France. The French Fab was created in 2017 by Bruno Lemaire, Minister of Economy, Finance and Recovery, with the aim of federating all manufacturers around common values. The French Fab embodies the companies, economic actors, institutions and industrial sites located in France who recognize themselves in the will to develop the French industry.