Our raison d'être, a blend of friendliness, development and innovation
The technologies that we master along with our integrated design office, production and French industry mean we have the know-how and human assets to be recognized experts in a wide array of fields. FDI invests permanently in its human skills and technical resources and ensures its raison d'être is forever its guiding thread: Friendly Development & Innovation:
Friendly: ensuring we created close caring, human bonds with our customers, suppliers, partners and employees
Development: taking technological progress and customer needs into account and promoting employee growth
Innovation: imagining and creating tomorrow's access control, intercom and IoT products.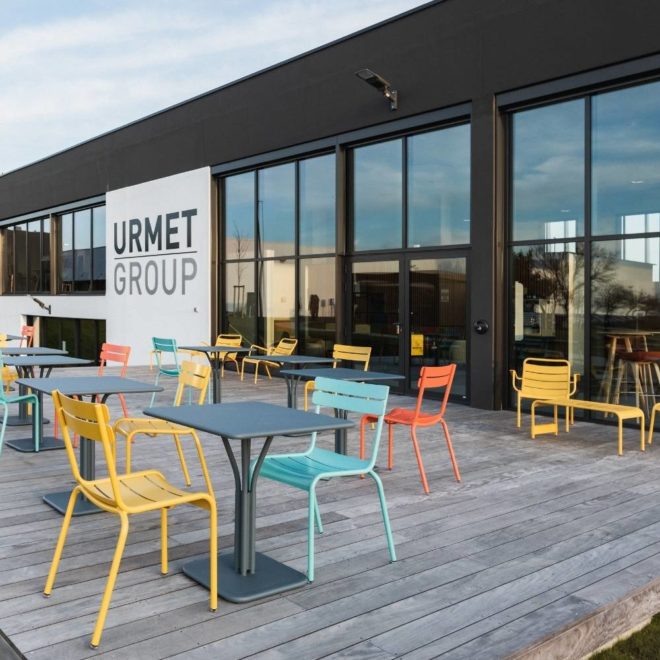 Our core values and commitments
Here, at FDI, we're convinced that the success of each project hinges on our teams' professional fulfilment. As such, FDI's global vision is driven and governed by values of caring, enrichment and creativity. What's more, all our projects, whether they're complex, groundbreaking or large-scale, boost us to constantly develop:
Our human assets
Our technical expertise
Innovative products and new technologies
Our corporate values
In a nutshell, true to our "Friendly Development & Innovation" message and the values we transmit, FDI strives on a daily basis alongside its employees, suppliers, customers and partners to propose optimal standards of quality and on-hand tailored support.
Friendly
Our corporate culture is based on values of friendliness, cohesion and humility.
Here, at FDI, customer focus guides and motivates all our teams and all our projects. Our goal: to ensure customer relationships and needs are at the heart of our processes to make them accessible, agile and to ensure grassroots communication.
Moreover, as we're convinced that our teams' wellness and cohesion are real catalysts for involvement and motivation, our employees benefit from a prime working environment: co-working space, on-site restaurant, relaxation area, green spaces, etc.
Development
FDI places the focus on developing complex projects with high added value. This is why FDI works using agile methods and is able to take action throughout the product lifecycle. FDI's goal: to develop products that fulfil its customers' requirements perfectly, whether they're catalogue- or bespoke-developed.
As FDI is also convinced that the growth of its human assets is what makes its projects and solutions successful, the Company is committed to providing multidisciplinary continuous training to create career opportunities, motivate its employees and support them in excelling and developing in their jobs.
Innovation
FDI is committed to creating tomorrow's access control, intercom and IoT products. As such, innovation and the use of new technologies are at the forefront of our business. FDI focuses on imagining state-of-the-art products through its dedicated design office, through its hardware, software, embedded electronics engineers, developers and its innovation unit. These high-added-value projects ensure we are able to uphold our level of expertise, involve our employees and propose state-of-the-art products across all the markets we work in.