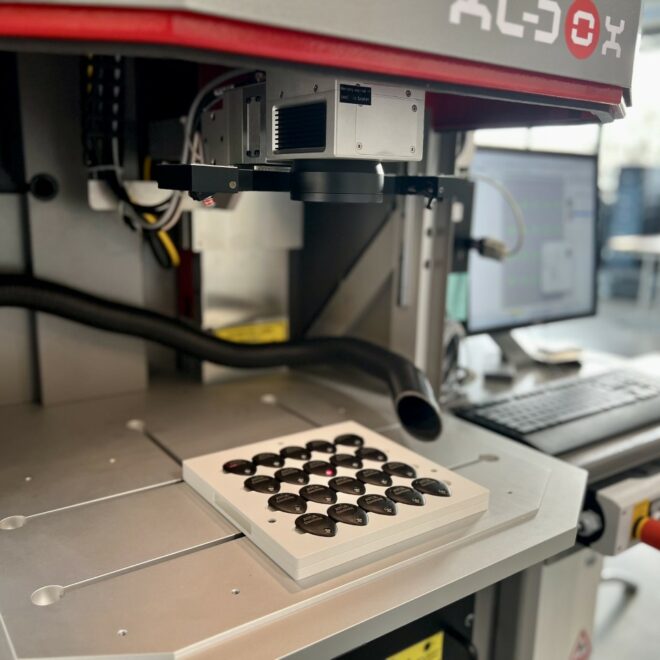 A new XL-BOX laser marking station
Recently, FDI acquired a new XL-BOX Laser Marking Station !
This laser marking machine is designed for industrial applications of traceability, identification and decorative marking. It is designed for high speed laser marking on metallic materials (steel, aluminium, stainless steel, titanium…) and on most plastics.
FDI will use this new equipment for the marking of its products.
The strong points of this new tooling :
Better longevity of the markings made,
Better control of the quality level of the products,
Reduction in the number of outsourced operations,
Reduction of the volume of products transported,
A positive point for the overall FDI CSR approach !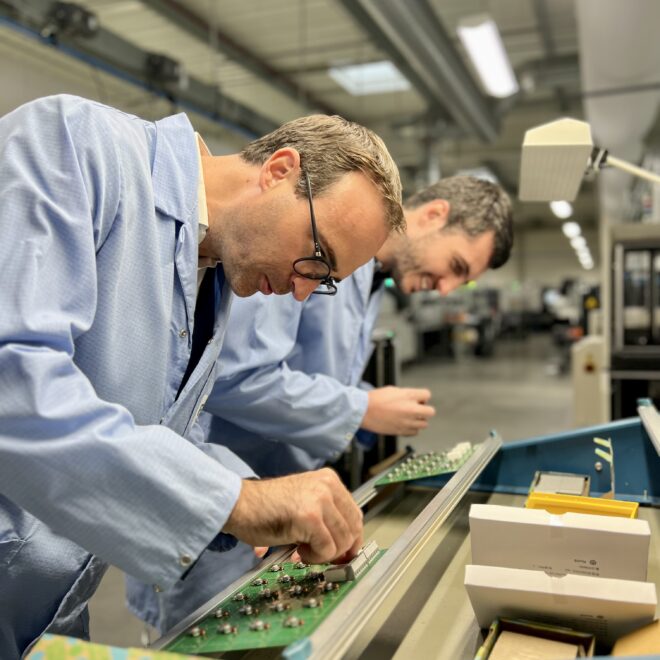 Integration and training of our new employees
For more than a year, FDI has implemented an integration day to allow newcomers to :
Discover FDI's professions and services
Understand the product life cycle and the organization of the production site,
Participate in several workshops for a complete immersion
A rewarding journey in which our new employees participated. During this session, our sales team exceptionally joined the program to improve their knowledge of the FDI business. Being friendly at FDI also means doing everything possible to ensure quality exchanges with our customers and partners.
Actions focused on the employer brand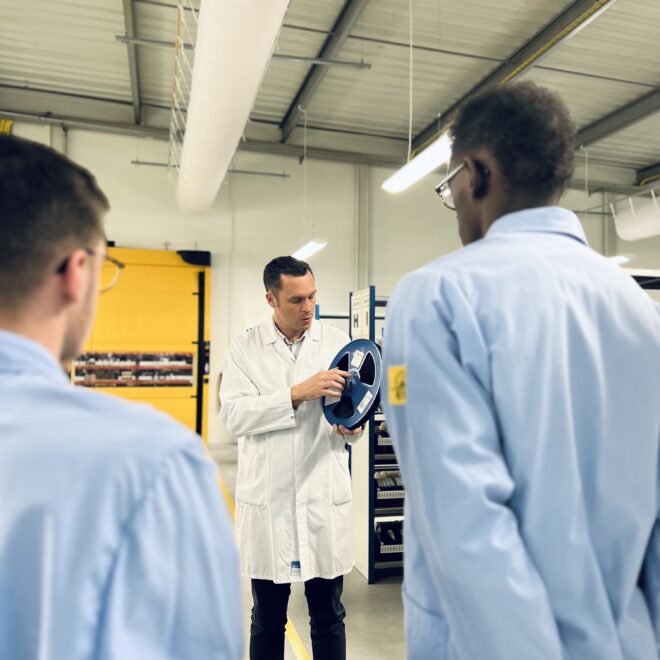 Reception of school groups and presentation of FDI know-how
During this first quarter, FDI welcomed several groups of students, including students from the Lycée de l'Hyrome and the 4th grade of Collège Jeanne d'Arc.
A great opportunity for them to visit the production site, to discover the equipment, trades and life cycle of FDI products.
For FDI, these exchanges represent a good opportunity to discover the professional world and to motivate through a speech, a visit or through the concrete discovery of its professions.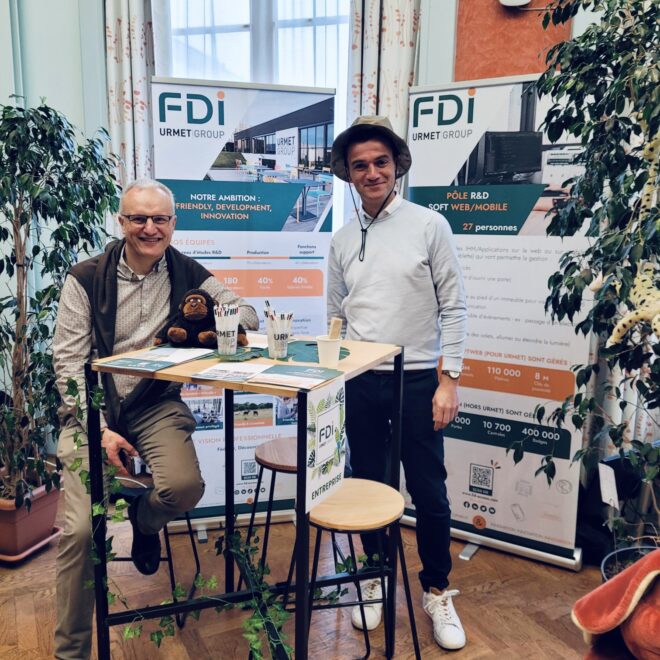 Events to recruit our future talent
In March, FDI participated in the "Safari des Métiers du Numérique" in the city of Angers.
The opportunity for the candidates to :
Explore the local digital ecosystem and discover the diversity of digital professions,
Meet and exchange with FDI professionals
Apply for FDI jobs.
And international exhibitions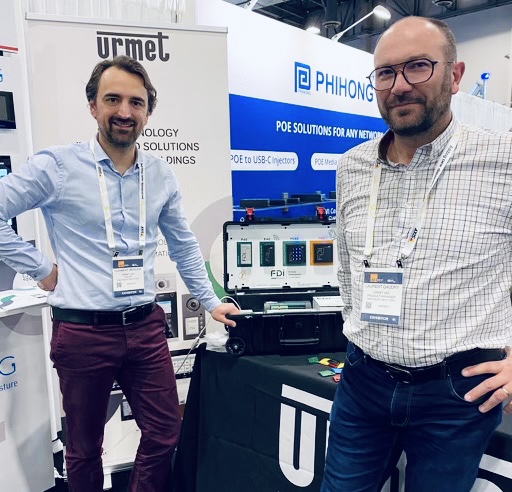 ISC Security Events exhibition in Las Vegas
In march, Clément Berger and Laurent Gaudry participated at ISC Sécurity Events in Las Vegas.
They represented FDI at the Urmet Spa booth to meet, exchange and present our access control range to security professionals.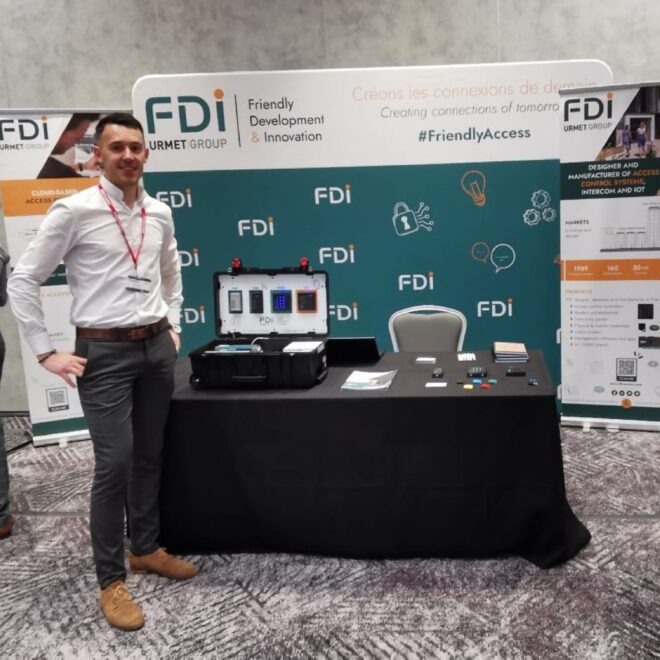 TWENTY Events Security Events in Glasgow
In March, Pierre Merlet represented FDI at the Security TWENTY Events in Glasgow. The opportunity to showcase FDI's custom access control solutions.