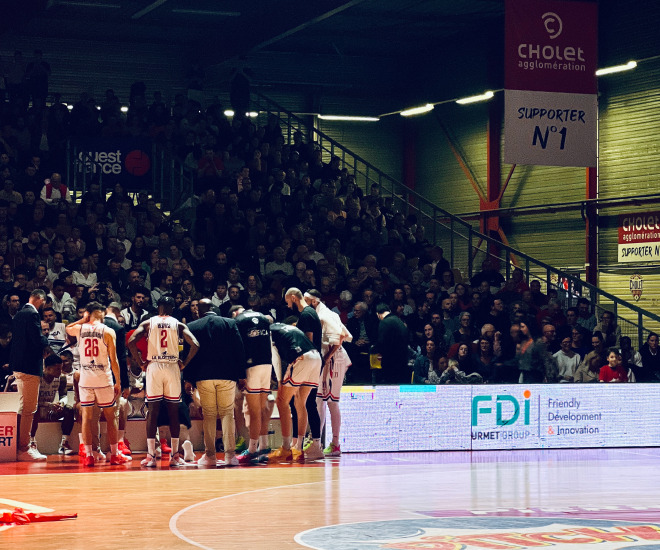 FDI, sponsor of Cholet Basket x SLUC Nancy game
FDI proudly positions itself as sponsor of Cholet basketball team and was honored to be the official partner of its game against SLUC Nancy on November 15, 2023. This partnership reflects FDI's deep attachment to sporting values and team spirit, essential principles shared by FDI and Cholet Basket.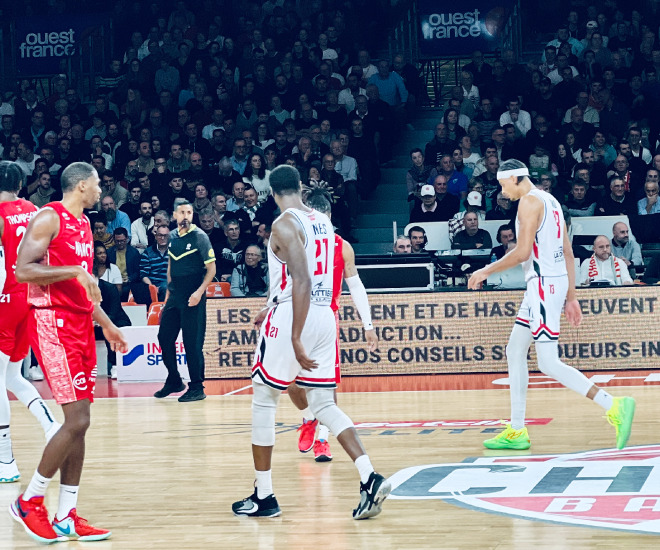 Determination and endurance, values shared by FDI and Cholet Basket
Despite defeat, Cholet Basket put in a remarkable performance, demonstrating a fighting spirit and unshakeable mental strength. This season, the busy schedule and close games put intense pressure on players, but despite this, the team competed with tenacity. Reflecting the constant challenges players have to face, FDI recognizes and values determination and endurance.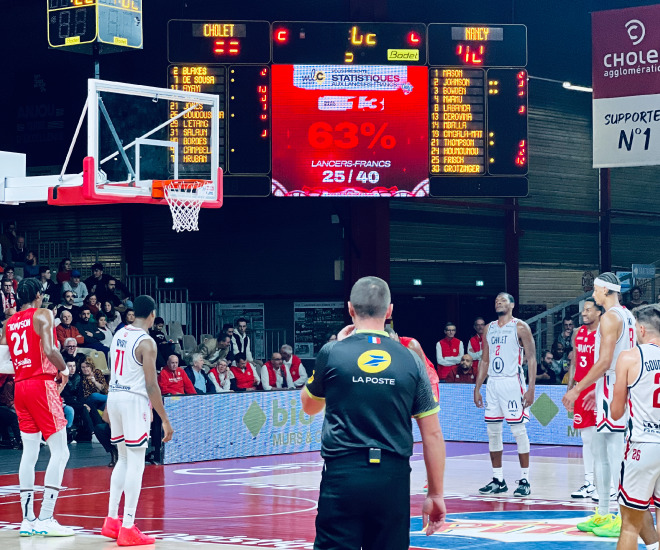 A local partnership between Cholet basketball team and FDI
As official partner of this event, FDI reiterates its unwavering support for local sporting talent. This approach is perfectly aligned with FDI's vision, which emphasizes energy and team spirit. These exciting moments on the court reflect FDI's ongoing commitment to local sporting community, underlining a dynamic partnership with Cholet Basket.